"I speak two languages: Body, and English." – May West
The success of every team and organization starts with clear communication. Conversely, the breakdown of communication leads to lost profit and productivity. Body language is just one method of communication, but a very important one. The chart below offers some helpful tips for keeping your body language "receiver friendly".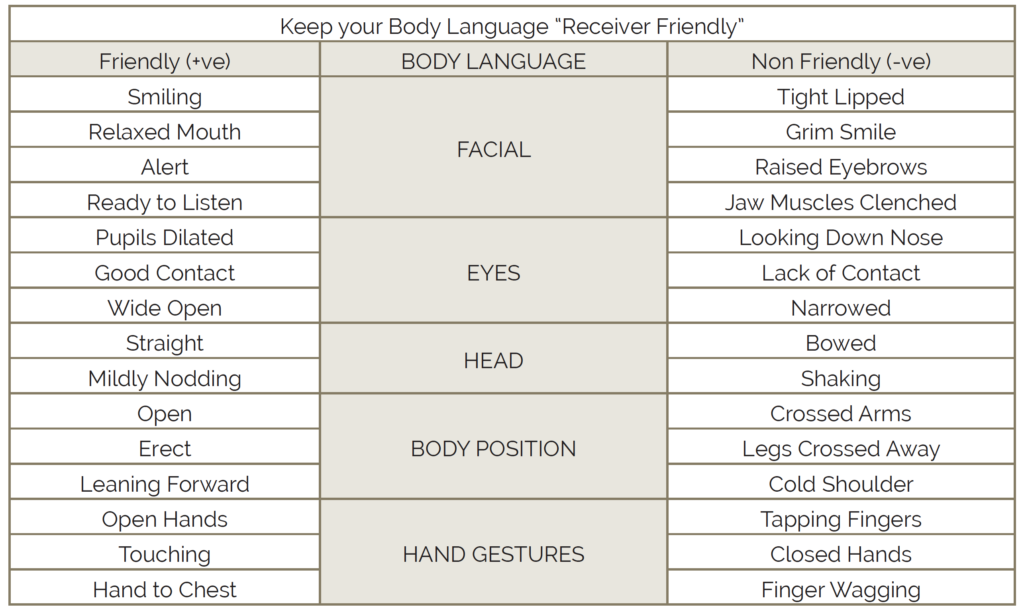 For more information and training on body language and the science of communication, contact us to learn more about our leadership training courses.
CONTACT US