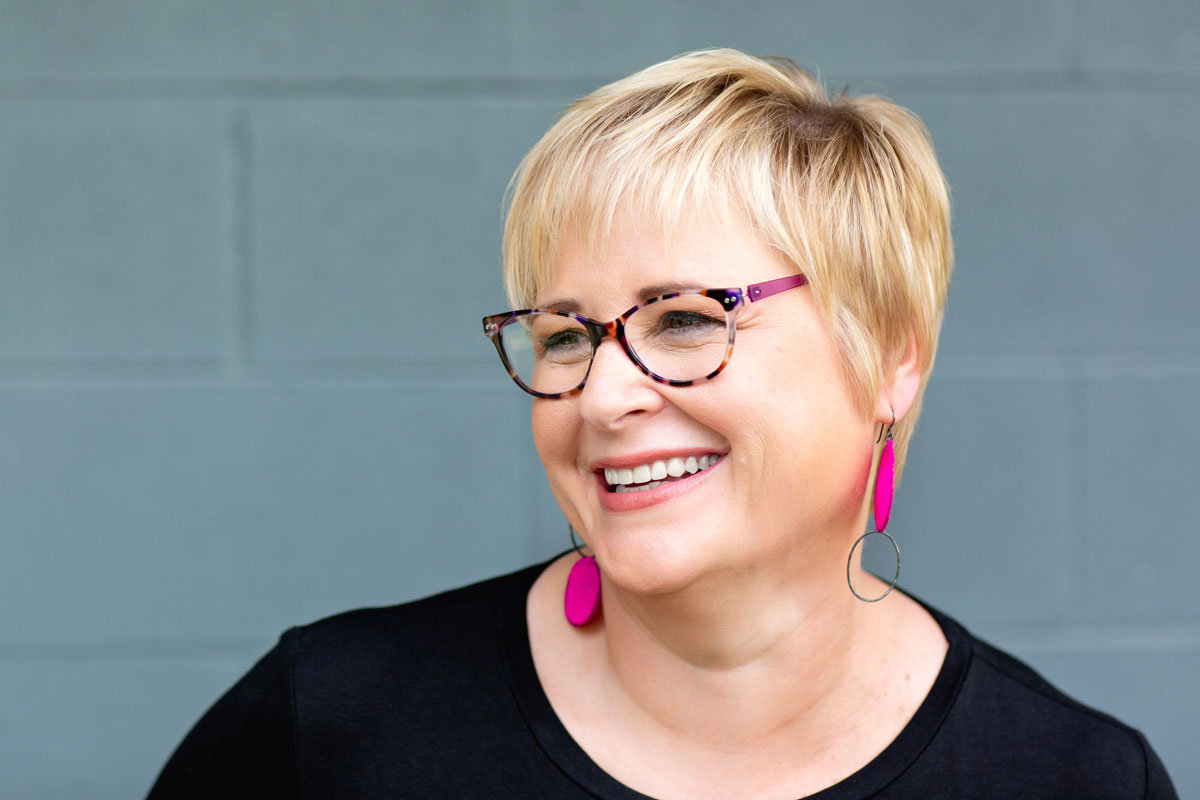 Cyndi is passionate about coaching people and organizations so they can operate from a place of brilliance and purpose.  
Surpassing the "10,000 hour" point of maximizing the talent of leaders and teams, her purpose is simple:  help leaders and companies achieve their unique goals through healthy leadership and high-performance teams.  
Known for her charming and heart centered straight-talk and candor, Cyndi consults with CEOs and executives of lean, growing organizations who are impatient for results. She's led hundreds of leaders through Coaching, and thousands through her self-created Leadership Development Training.  In addition, more than 6,000 hiring decisions and career moves have been made through Cyndi's expertise and guidance. She wants people to succeed in healthy cultures while feeling the impact of success over the long haul. 
With a degree in Marketing and Sales from The Culverhouse College of Business at The University of Alabama (Roll Tide), she's led numerous Procter & Gamble initiatives over her 10-year contribution with a focus in sales management/hiring/training, new venture startup, technology development, and strategic planning. After following her passion to elevate others, Cyndi also helped build a non-profit organization from a start-up with three employees to a $15+million enterprise with more than 100 employees and 2,400 volunteers from 1995 to 2005. Now having served as a consultant for 15+ years, she helps people stretch to their vision and goals. 
Cyndi is always exploring new ideas to innovate and help others live with excitement and resilience, crediting her success to two furry and loyal followers, Happy and Camper, her English Retrievers. 
Certifications:
Holds the Advanced Senior Certified Birkman Consultant Certification, a distinction held by less than 5% of consultants certified with Birkman
Holds a Professional Master Coaching Certification a distinction held by 2% of coaches.
Certified Life Coach
Certified Life Plan Facilitator, and Alcohol Addiction Recovery Coach through LPCCI and IACET who are International Coach Federation certified
Certified Professional Neuro-Linguistic Practitioner
Life-time Associate of the Career Thought Leader Consortium
Member of the Professional Association for Resume Writers and Career Coaches
MORE INFO & CERTIFICATIONS
Advanced Senior Certified Birkman Consultant, a distinction held by less than 5% of consultants certified with Birkman. 
Professional Master Coaching Certification a distinction held by 2% of coaches.
Professional Neuro-Linguistic Practioner and Certified Highlands Ability Inventory Consultant.
She is a life-time Associate of the Career Thought Leader Consortium and a member of the Professional Association for Resume Writers and Career Coaches.
Other certifications include: Life Coach, Life Plan Facilitator, and Alcohol Addiction Recovery Coach through LPCCI and IACET who are International Coach Federation certified.
Highly sought-after speaker entertaining audiences from large teams to groups of over 5,000 people.

---
THE TEAM
To provide the best possible coaching and resources to our clients, we have several Affiliate Team Members who have great strengths in their respective environments and areas of expertise. Our Founder has personally worked alongside each member for a number of years and recognizes the high level of excellence each brings through unique areas of expertise.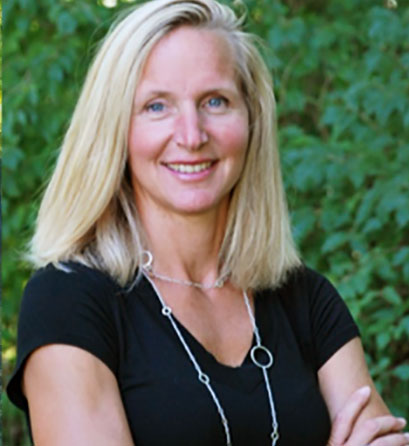 Darcy Bien
Director, Partners in Change LLC
Strategist Darcy Bien partners with CEOs, executives and leadership teams to plan their organizations' futures. With nearly 20 years of experience helping hundreds of companies, her team-based approach and time-tested processes helped build her national reputation for delivering "actionable strategy." The daughter of a brilliant entrepreneur who struggled with execution may explain Darcy's bulldog tenacity among clients for doing whatever it takes to achieve successful strategic implementation.
Darcy is the Director at Partners in Change, LLC, a Cincinnati-based strategic consulting firm and has also partnered with the Dayton-based consulting firm, Aileron, since 2010 to support their strategic planning initiatives. Prior to that, she was the National Partnership Director of the National Speaking of Women's Health Foundation, where she developed new partner sales processes and created long-term partner strategies. With her expertise in strategic planning, continuous process improvement, and Total Quality Management, Darcy co-led the Strategic Eight Planning Process with the Greater Cincinnati Chamber of Commerce for five years.    
Darcy holds a BS in Mechanical Engineering from Georgia Institute of Technology and an MBA from Harvard Business School. Her career started at Procter & Gamble, where she spent five years cultivating operational, team development, and risk management. During graduate school, she developed a marketing strategy for Converse, Inc., Action Sports Division, utilizing consumer behavior technology and ZMET, and created several business plans. As a business solutions consultant, she completed a process improvement sales initiative for Bayer Plastics and a supply chain management project for Johnson Wax Professional. 
Recognized as one of Cincinnati's Forty under 40 and selected as an examiner for the Ohio Award for Excellence, Darcy enjoys volunteering in her spare time – having served as the HBS alumni Club President, PTA President, and Junior Achievement Instructor. When she's not volunteering at her children's schools or running her three kids to an after-school activity, she's running the trails with her dogs (who are not bulldogs).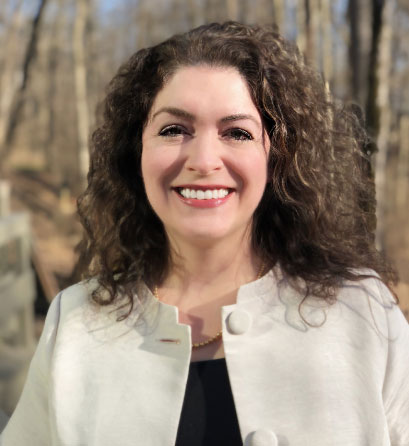 Rieley Scott
Business Development
Rieley has led the development and execution of successful solutions at Fortune 500 corporations and a niche direct sales business, which achieved double-digit growth annually. During her 23 years in business, Rieley has managed marketing programs for national accounts, enterprise-wide communications initiatives for APAC/EMEA/Americas, large creative teams, acquisition operations and communications, software implementations, and an event with 30 satellite locations and 10 corporate sponsored locations with over 5,000 attendees. Her talent is for tackling unique challenges and making things happen. She is most passionate about people and their engagement within their lives and the work they do. She holds a B.S. in Journalism and Business Communications from the University of Kansas. 
Her strategies have earned her a business patent for coupon code systems and numerous awards, including: 
Gold Key Award/BMA for B2B promotions 
Gold Key Award/BMA for production
Gold Integrated Media Association Award
Two NY Festivals awards for direct mail campaigns
Silver Pick from the Public Relations Society of America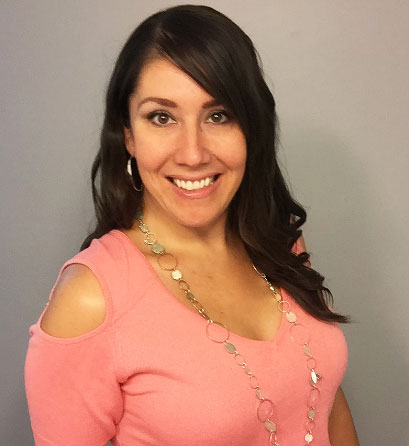 Mandie Medcalf
Brand Development
Mandie Medcalf focuses on the visual aspect of company structure and professionalism. Having years of experience in non-profit administration, graphic design, and web design, Mandie is passionate about the art of visual communication. Her work is to communicate impact, success and professionalism through image and brand consistency.
With an extensive background in both marketing and administration, Mandie has a unique understanding of both the administrative and the creative side of business and specializes in interpreting those needs into an executable plan which ends in viable results.
Mandie works with the Wineinger Company to add the visual completion to the structuring and organizational processes.
ARE YOU READY TO ACTIVATE YOUR MAXIMUM POTENTIAL?